Harness the Hope PEI will begin during Governor's Plate Week on Sunday, July 4th at Red Shores Summerside and will continue on Saturday, July 24th at Red Shores Charlottetown.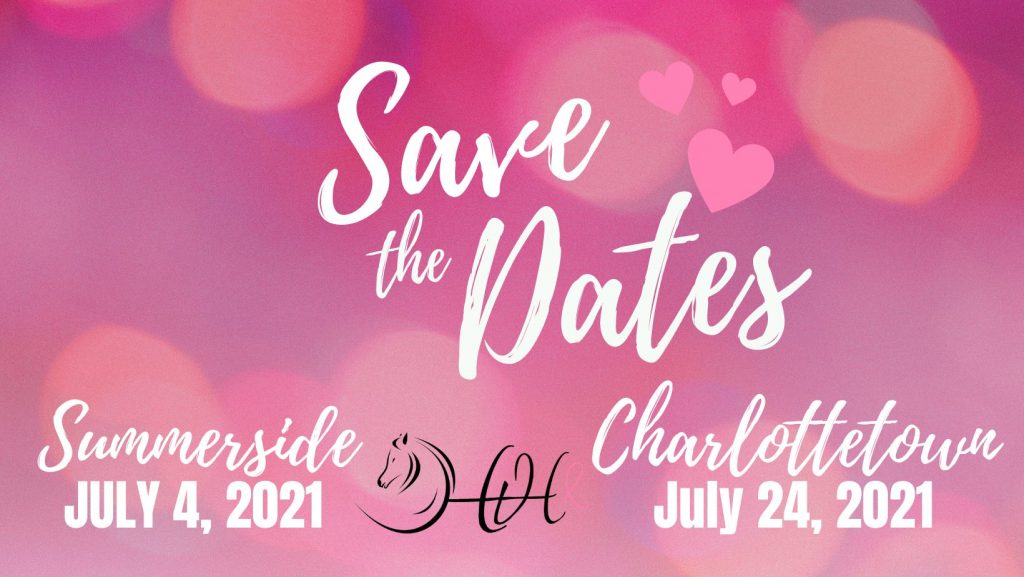 Proceeds from the third annual fundraiser will directly assist Islanders by contributing to the local support programs and services of the Canadian Cancer Society, as well as the oncology departments of the Prince County and Queen Elizabeth hospitals.
Samantha Gallant, an Islander from a harness racing family, and her amazing committee of volunteers organize the PEI event to raise awareness and funds that stay on Prince Edward Island. Harness the Hope began in 2005, with the Dustin family in London, Ontario at Western Fair Raceway, and expanded to the east coast in 2019.
Fundraising initiatives include a Silent Auction and the ever-popular Winning Key Contest. This contest features five grand prizes worth over $5000 in combined value. Purchase your key for $20 for a chance to win – each key you purchase from July 4th through July 23rd gives you one ballot in the grand prize draw, which takes place July 24th at Red Shores Charlottetown. That evening five ballots will be drawn. The first name drawn will have first choice of the five prizes, the second name will have second choice, and so on, until all five winners have selected their prizes. Check out the complete list of prizes and sponsors below!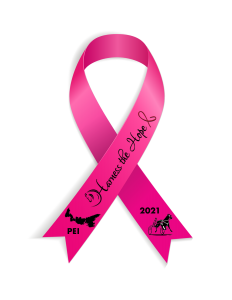 Harness the Hope merchandise and gift package sales fund our Heart to Heart Care Packages Campaign, which allows the committee to deliver care packages to Island children undergoing cancer treatment. Special thanks to Rollwithitharry Racing for their support of Harness the Hope PEI over the last three years, as well as their donation of farm tours for children receiving the Heart to Heart Care Packages.
Winning Key Contest Prizes & Sponsors
Want a chance to win some exciting prizes? Purchase a key for $20 from July 4th – July 23rd to get a ballot into the grand prize draw. Grand prizes include: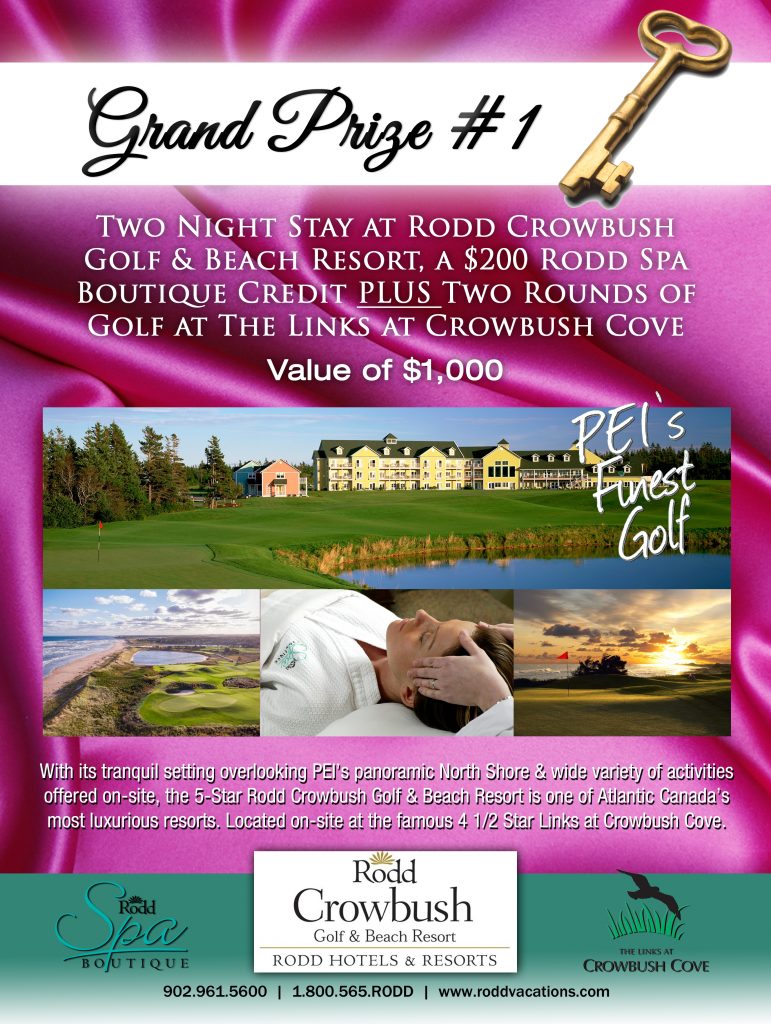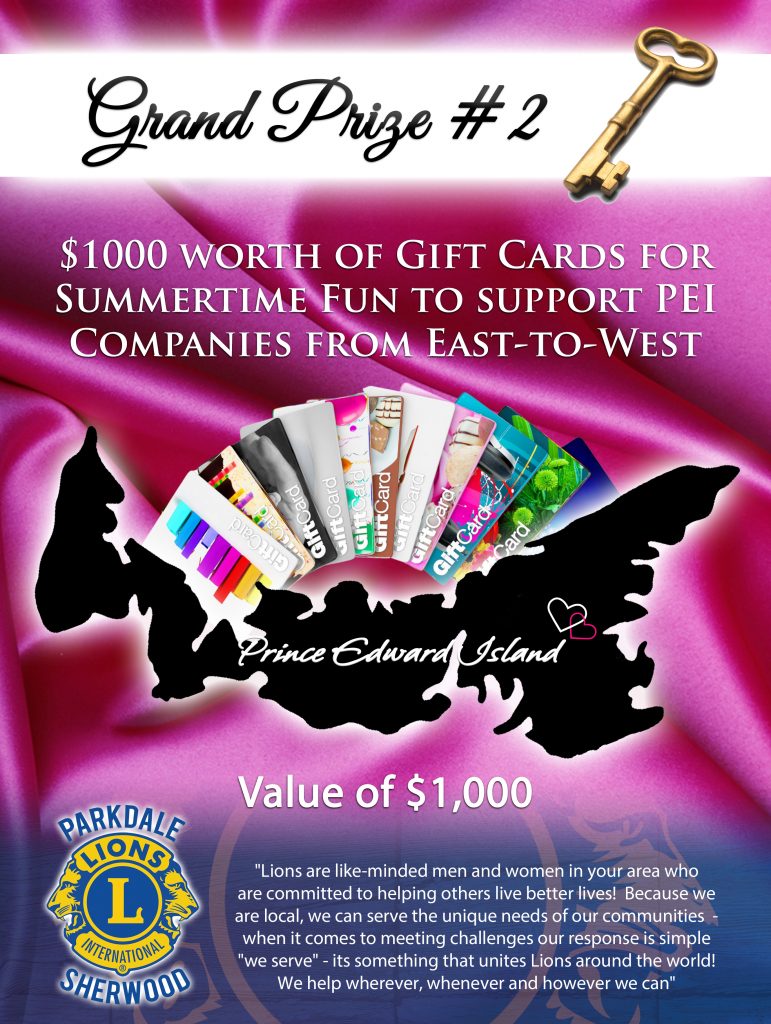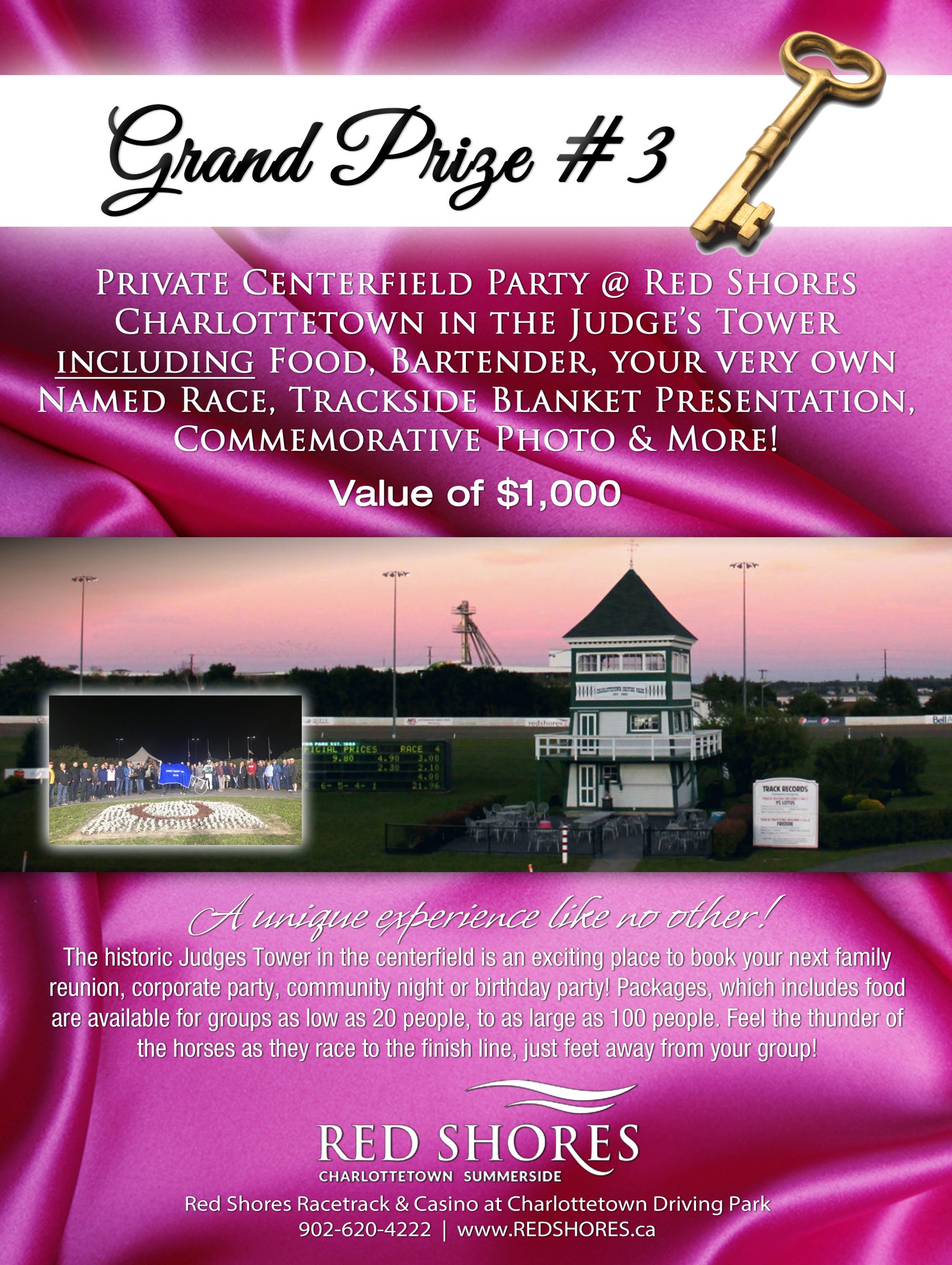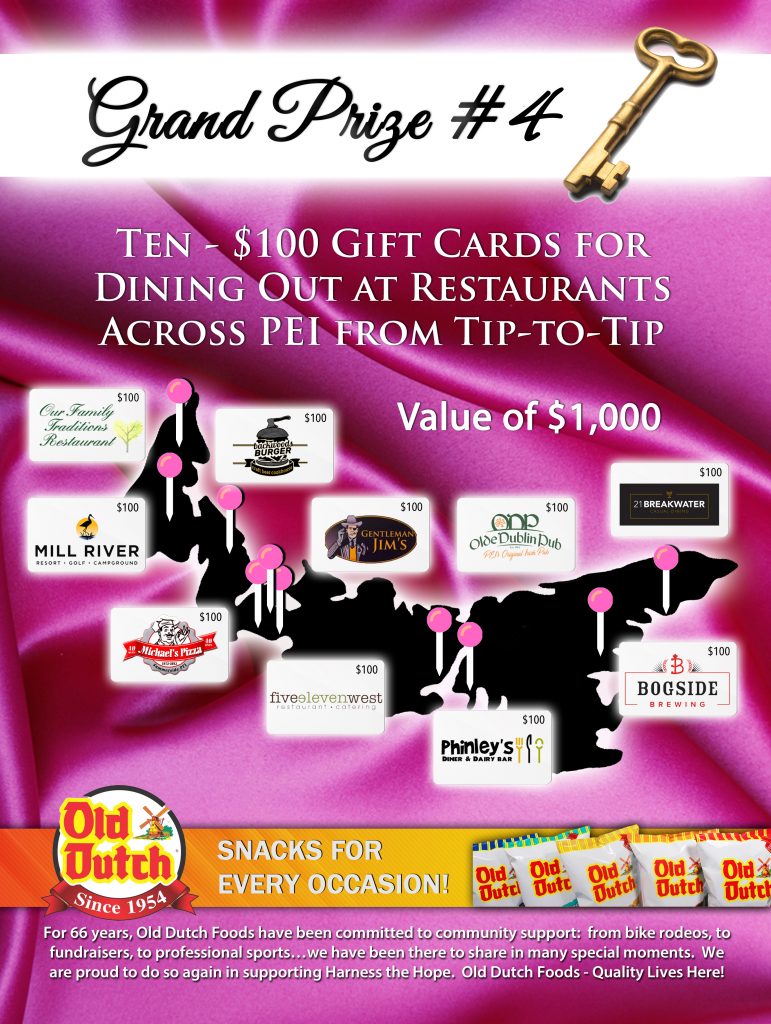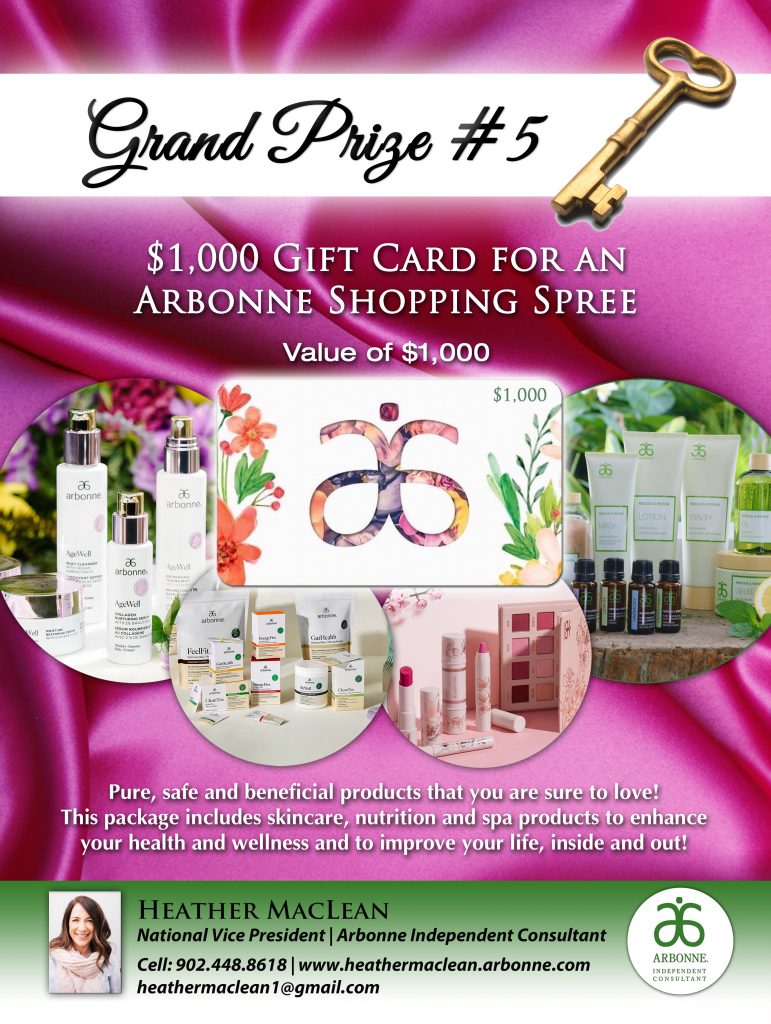 Event Sponsors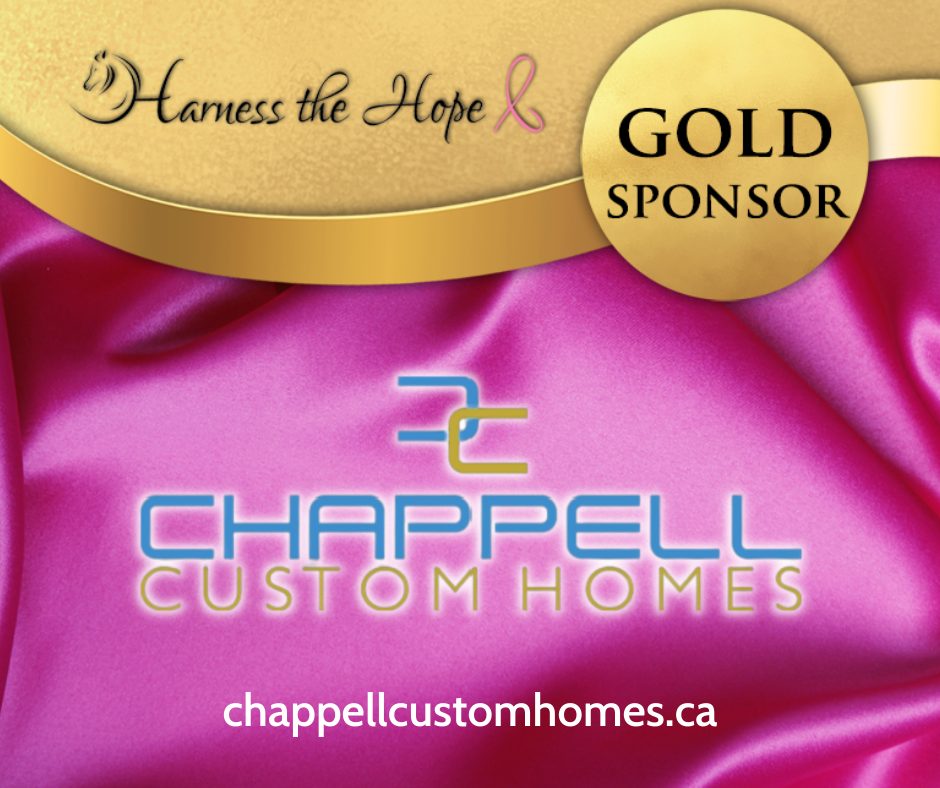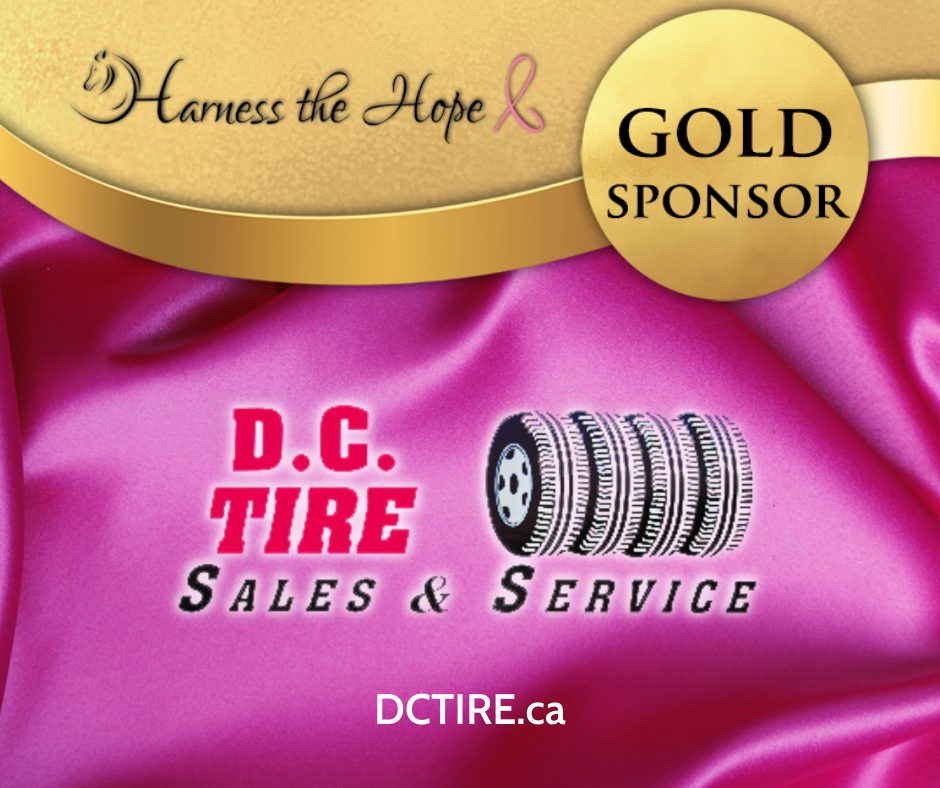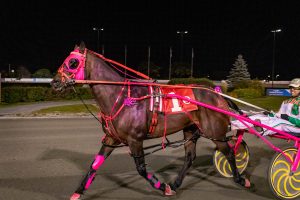 Best Dressed In The Backstretch Contest
There will be a $200 gift card awarded to the best dressed horse and a $200 gift card awarded to the best dressed trainer/driver at both Harness the Hope PEI events. Get decked out in pink for your chance to win!
Summerside – Best Dressed In The Backstretch
Charlottetown – Best Dressed In The Backstretch