Keeping track of your play is a healthy way to PlayWise.

Setting a time and money limit is a healthy way to PlayWise.

Balancing gambling with other forms of entertainment is a healthy way to PlayWise.
What is PlayWise?
PlayWise is a collection of tips and tools to help you make enhanced decisions about your play.  From understanding how the games work to knowing the odds, PlayWise is about enjoying the games and playing for fun and entertainment.
PlayWise offers information on:
Chance and skill-based games
Key gambling facts
Understand the odds
Dispel common gambling myths
Healthy play habits
Budget and limit setting
PlayWise and have fun!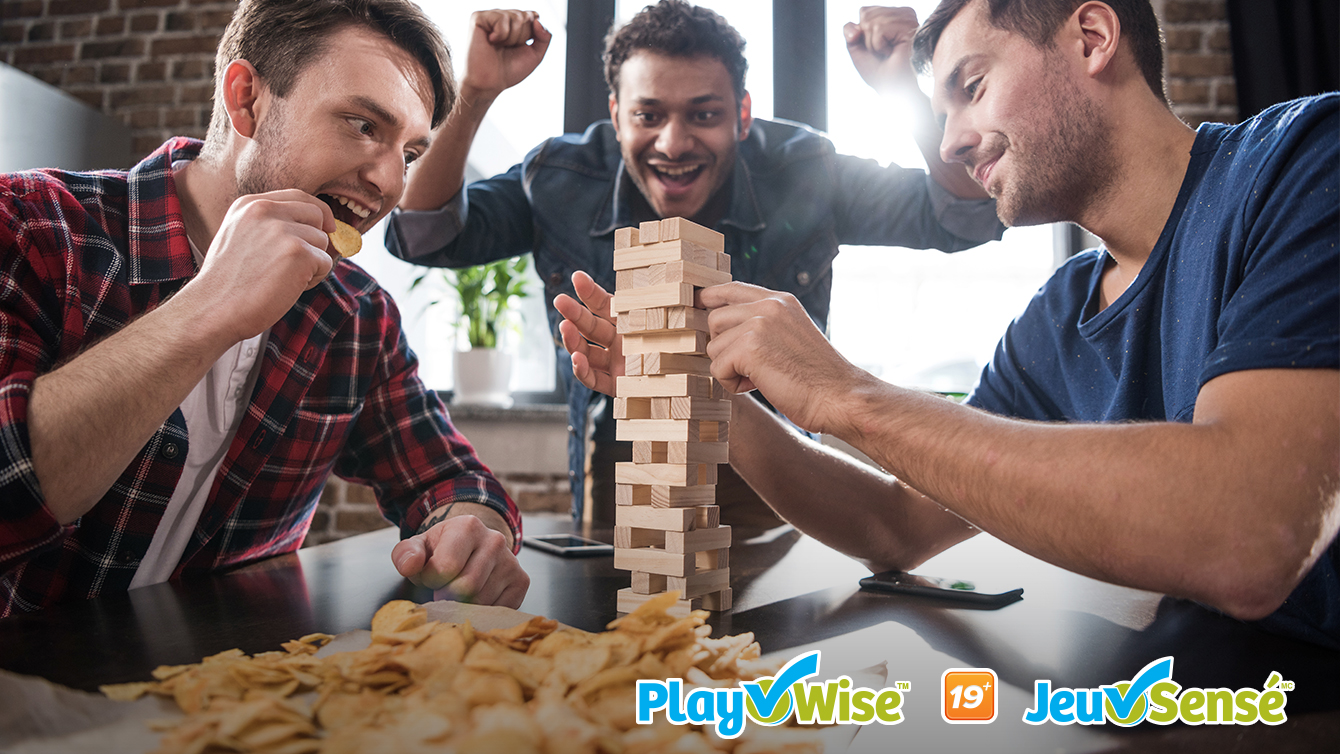 Red Shores PlayWise Information Centre & PlayWise Advisors
Stop by the PlayWise Information Centre located at both casino locations to access gambling-related information and educational tools, links to community resources, or to speak with one of our PlayWise Advisors. PlayWise Advisors are onsite to provide information, education and support to players, employees, and guests.
For more information on the services available at the PlayWise Information Centre speak to an on-site PlayWise Advisor. The PlayWise Advisor can be reached at: (902) 620-4267 or by email at: playwiseredshores@alc.ca

Book a free Information Session with a PlayWise Advisor to learn more about Healthy Play and other gambling-related topics.
Our Commitment
Our promises to our patrons, our employees, our retailers, and our community in regards to responsible gambling.
Learn more
Available PlayWise Tools and Resources
Red Shores has many PlayWise tools and resources to support you in making enhanced decisions about your play.
Learn more about tools and resources
How the Games Work
All our games offer a chance to win prizes ranging from a free ticket to millions of dollars. Every play has the same chance of being a winner or loser as the one before it or after it; however, your odds of winning prizes of different values vary based on the size of the prize available to be won.
There's nothing wrong with dreaming, but always keep in mind how the games work and your true chances of winning the top prizes.
Learn more about gambling
myths & facts
Assess Your Play
Sometimes, people get caught up in the excitement of the games. And sometimes, things get out of hand. It's important to evaluate your gambling play to ensure that gambling remains healthy and fun.
Assess your play
Self-Exclusion Program
The Self-Exclusion Program allows anyone to voluntarily ban themselves from the gaming floor at the Red Shores Racetrack and Casino in both Charlottetown and Summerside. Players who enroll in the program can choose to exclude themselves for a period 6, 12, 24 or 36 months.
Thinking about taking a break? Find out if Self-Exclusion is right for you by reaching out to any member of the Red Shores team.
Learn more
Resources for Support
If gambling becomes a problem for you or someone you know, there are many resources that can be accessed for support and information.
Additional resources and support


Red Shores ©2006-2023. All rights reserved.
You must be 19+ to purchase, play or redeem ALC products.