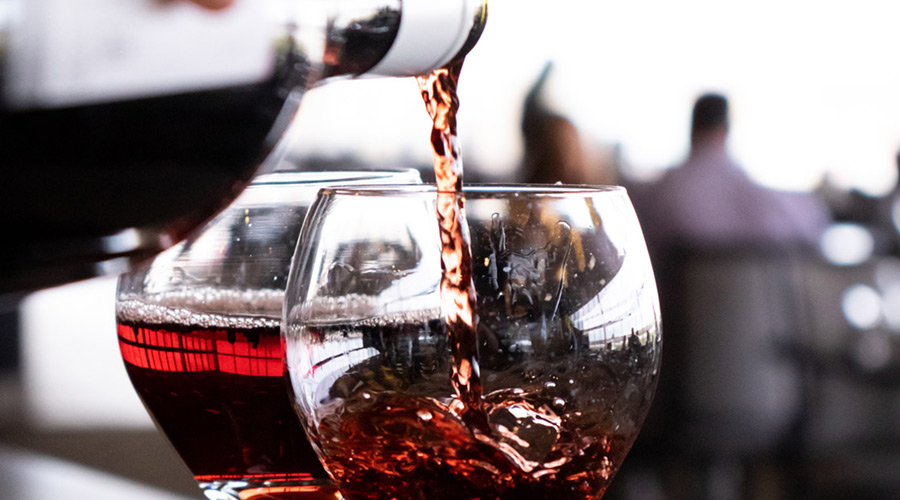 Top of the Park
The Top of the Park restaurant offers casual, contemporary dining with menu and table service. Perfect for staff parties, holiday parties, family get-togethers, or even a night out with your friends. The Top of the Park can be transformed into a wedding venue, a presentation room, and even a perfect reception space!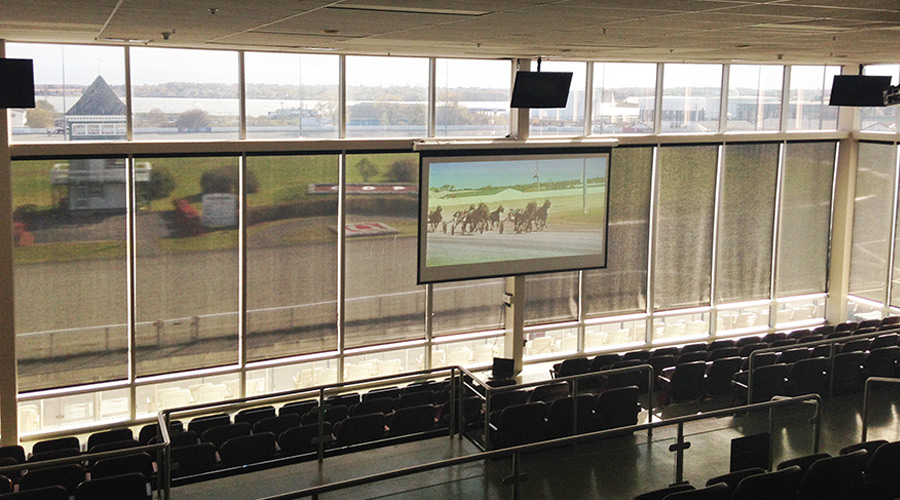 Grandstand
After dining in the Top of the Park, the grandstand is a fantastic location to host an awards ceremony, meeting or presentation. Seating over 200 people with theatre-style seating, your guests will be comfortable as they take in the view of the legendary Charlottetown Driving Park oval.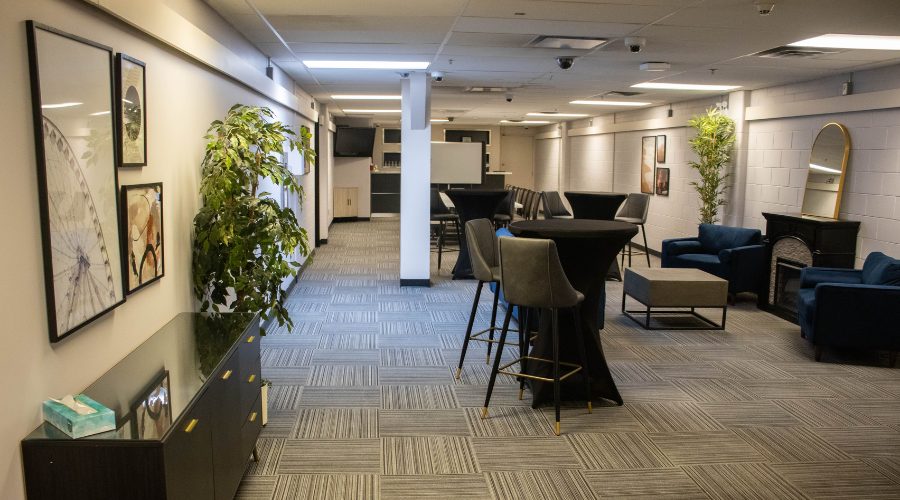 1888 Lounge
The 1888 Lounge is located off the second floor lobby of Red Shores Charlottetown and can accomodate up to 40 people for a meeting, and up to 100 people for a stand-up affair. It is an ideal space to host a business meeting, luncheon, or reception. Food and Bar service is available in this space. 
Fundraising Package
An opportunity for your charity group, sports team, or school to raise funds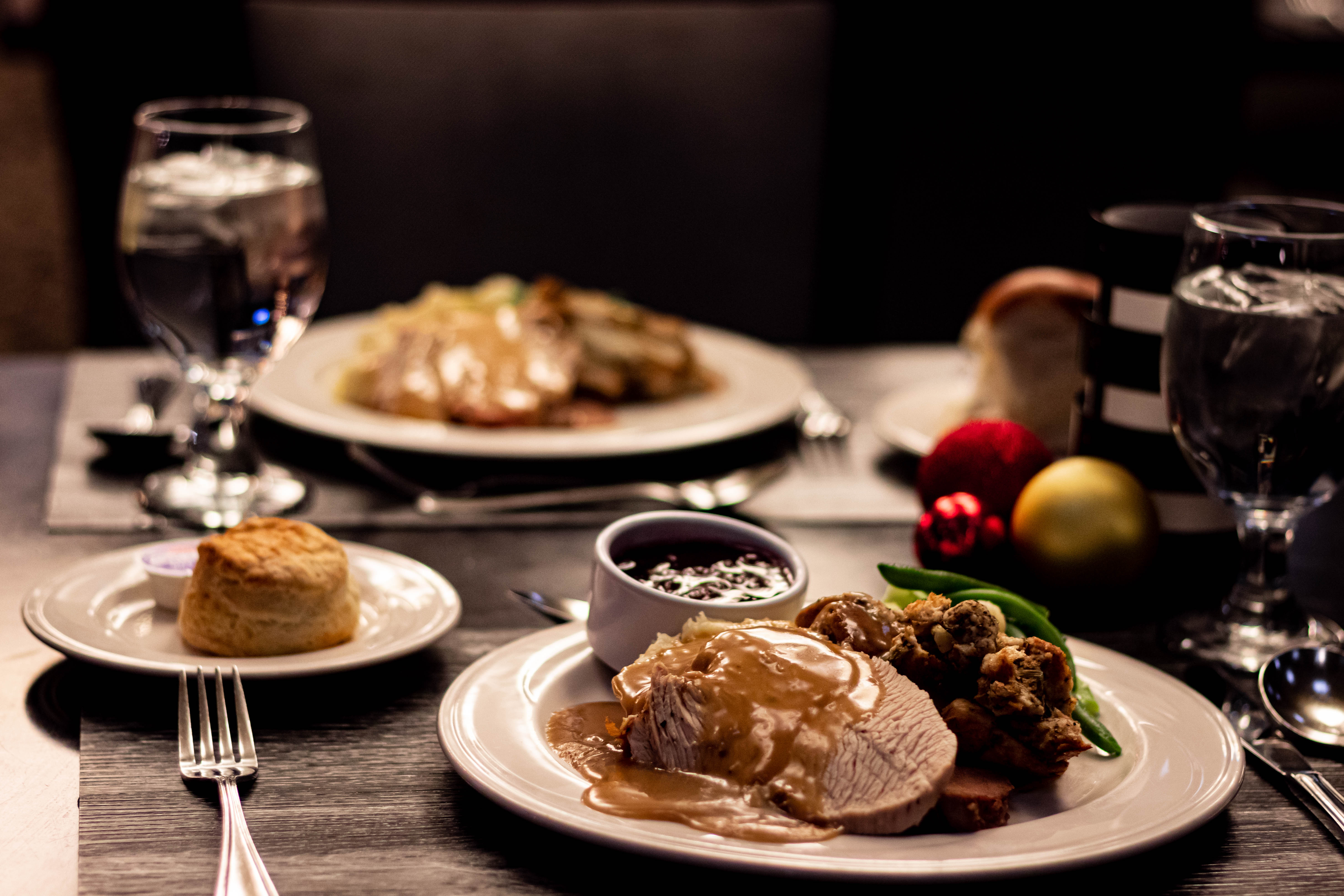 Raise thousands of dollars at your private fundraiser event! 
Standard Package Includes:
Dinner buffet prepared by the award winning culinary team at the Top of the Park
 Pre-selected betting tickets on two races at a track in North America. The tickets will be at your table setting when you arrive. If your ticket comes in you win
Race for Charity – Pre-selected betting tickets on one race for your charity. All tickets cashed on this race will go to your fundraiser
Master of ceremonies to explain your tickets, track and payouts.
Centre Field Party
One of the most unique packages anywhere
The historic Judges Tower in the centrefield of Charlottetown Driving Park is an exciting place to book your next family reunion, corporate party, community night or birthday party. Packages, which includes food and a trackside presentation to the wining horse and driver, are available for groups as low as 20 people, to as large as 100 people. Feel the thunder of the horses as they race to the finish line, just feet away from your group!
Standard Package Includes:
Private rental spaces of Judge's Tower
Pari-mutuel available for duration of race card
Your very own horse race with a trackside cooler presentation
20 official race day programs
A welcome message from broadcast team
5×7 photo of cooler presentation
Security to assist in track crossings
A bartender to service cash or host bar
Menu options available
Please contact for pricing details.

Enjoy a dinner under the tent as the horses race by. Your group will have exclusive access to this one-of-a-kind outdoor space and feel like they are in the middle of all the action. This package is available for groups starting at 60 people up to 100 people.
Standard Package Includes:
Private Rental of Trackside Patio for your group
Trackside Dinner
A bartender to service cash or host bar
Pari-Mutuel available for the duration of the race card
A welcome from the Broadcast team
Please Contact for Pricing Details
*minimum 60 people required for Trackside Patio Race Night Experience Package
Package Features
Welcome reception with Red Shores signature non-alcoholic cocktail & cookies
Complimentary bus pass for the Confederation Bridge
Each guest will receive 100 bonus points on their Rewards Card for their next visit
Requirements
Complete manifest must be submitted 3 days prior to arrival date to qualify for Bus Tour Offerings. Manifest must include ; first and last names (government issued ID), Rewards Club card numbers, and birth dates
Groups are required to be on site at Red Shores for a minimum of 5 hours.
Must have a minimum of 30 guests with a valid Red Shores Rewards Card.
Must arrive within 30 minutes of scheduled time.
Information
Currently, Food and Beverage and service charges are subject to the following taxes:
Goods and Services are subject to 15% HST
Food and Beverage totals plus 15% HST
15% Gratuities shall be applied to the net Food and Beverage Total and is subject to tax
Please note that the above taxes may change without notice.
All rates are in Canadian funds, are subject to change and are net, non-commissionable


Red Shores ©2006-2023. All rights reserved.
You must be 19+ to purchase, play or redeem ALC products.