Red Shores in the Community
 We are a passionate team that cares deeply about our guests, our business and our community. $70,000 contributed annually to Community Events

Red Shores employs over 200 Islanders Passionate Team Committed to Community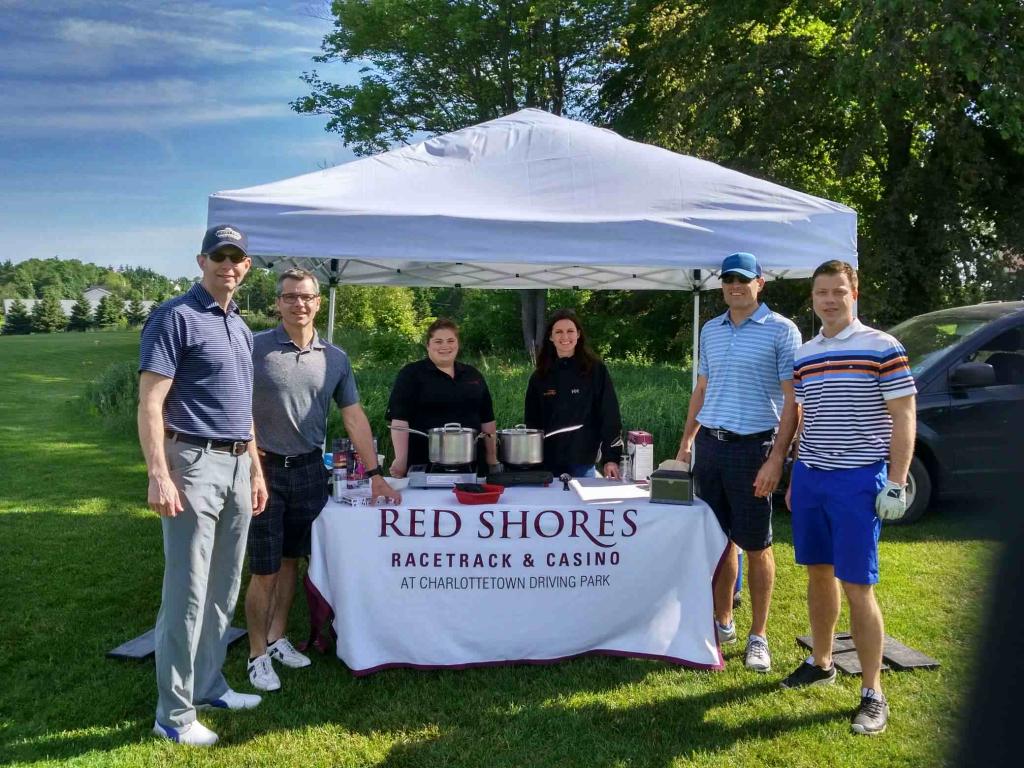 The Red Shores Golf team stopping by at hole 16 – Sponsored by Red Shores…enjoying early morning fresh mussels!
read more
Booking a fundraising event at Red Shores
Contact Us About Your Fundraising Event
To book on location space for selling tickets follow these steps:
Please review the Red Shores Solicitation Policy to be sure your event is compliant with the policy.
Complete the request form.
Once your request is reviewed, you will be contacted in regards to the status of your request.
If your request has been approved, please keep in mind the following:
Everyone working the fundraising event must be 19 years of age or older.
If you're fundraising event is a game of chance (50/50 draw, raffle) you must obtain a lottery license through Consumer Services Section – Department of Justice and Public Safety. This application can take up to 30 for processing. You must provide enough time for the application to be processed. The lottery license must be provided prior to the event.
The location of your fundraising event (i.e. booth) will be determined by Red Shores.
If you have any questions or concerns contact:
Lee A. Drake
Manager Racing, Broadcast
Red Shores Racetrack and Casino
Charlottetown & Summerside Locations
58 Kensington Road l Charlottetown, PEI l C1A 9S8
Phone: 902-620-4222 Ext 4263 l Fax: 902-620-4324


Red Shores ©2006-2023. All rights reserved.
You must be 19+ to purchase, play or redeem ALC products.