The Guardian Gold Cup & Saucer
Experience one of the greatest shows in Harness Racing
An Island Tradition for over 60 Years!
Each August, Red Shores at Charlottetown Driving Park is the home of one of the major entertainment attractions in Canada – the Guardian Gold Cup & Saucer. The fastest horses and the best drivers in all of Eastern Canada converge at the RED SHORES for 15 racing programs in 9 days. The Gold Cup & Saucer dates back to the early 1960's and has become known as one of the most prestigious races in harness racing.
Join us this year on beautiful Prince Edward Island as we will celebrate the 61st running of The Guardian Gold Cup & Saucer. Be sure to check out all of our live race dates and world-wide broadcast dates by visiting the racing link or live broadcast link on the main page. The planning committee is currently working on grand prize promotions surrounding the cup, special memory lane segments, limited-edition merchandise and more!
Make plans to be here and watch history be made as the horses and their drivers walk past the spectators as the Island hymn is played to a packed house. The lights go out and the horses and their drivers are introduced to the thousands of fans one by one under the spotlight as they make their way in front of the grandstand. At two minutes to midnight, the famous call to the post is heard and the horses and drivers get ready to compete in one of the best shows in racing: The Guardian Gold Cup & Saucer!
Rock Diamonds N wins the 60th Guardian Gold Cup & Saucer with driver Mitchell Cushing in 1:51.4.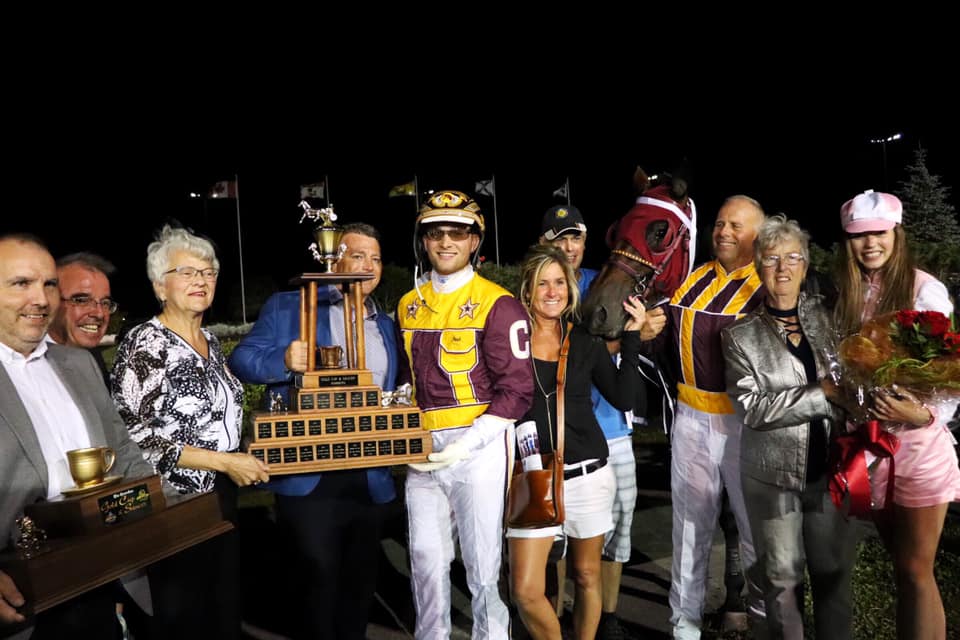 RACE OFFICE HOURS
Monday - Friday: 8am - 4pm
RACE DAY IN CHARLOTTETOWN
3 hours prior to post time
RACE DAY IN SUMMERSIDE
2 hours prior to post time
Red Shores Racetrack & Casino at Charlottetown Driving Park
CDP - Est. 1888
58 Kensington Road
(attached to Eastlink Centre)
Charlottetown, Prince Edward Island
Canada
Phone: 902-629-6634
Phone: 902-629-6636
Red Shores at Summerside
SRW - Est. 1886
55 Greenwood Drive
(attached to Credit Union Place)
Summerside, Prince Edward Island
Canada
Phone: 902-894-9919
Race Day Phone: 902-888-5666 ext. 4118
Please note the Standardbred Canada Representative will not be available during the Monday-Friday hours and is on-site during Race Days only.
All stake payments, transfers, memberships can be completed online or by calling Standardbred Canada directly.


Red Shores ©2006-2019. All rights reserved.
You must be 19+ to purchase, play or redeem ALC products.